Top
Event Information (Permanently Held)
Try to Be Qualified as Manga Factory Meister!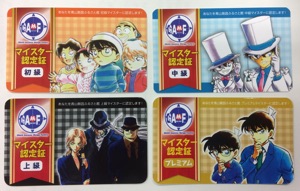 "Manga Factory Meister Examination" conducted for visitors. Tackle the problems written on the directory! Those who have got full marks will be accredited and given the original certificate!
It's your turn to follow the directory, watch around the Factory, and get the certificate!
We are waiting for your challenge! (Young children can apply for the first grade only.)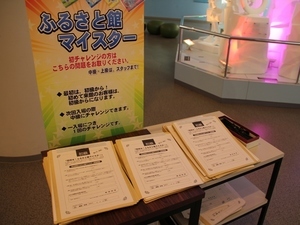 The beginners are kindly requested to start from the first grade.
Upon entering, please take the directory for "the First Grade" and a pencil at the side of the reception counter.
While touring the Factory, you are required to solve the problems on the directory.
After solving all the problems, go to the reception counter with the directory!
If you've got full marks…
You will be given the certificate.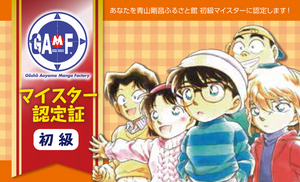 ↑ ↑ ↑ ↑ ↑ ↑
Try and get the First-Grade certificate!
"I will challenge for the Middle Grade the next time I come here!"
If you show us the certificate the next time you visit our Factory, your admission fee will be reduced by 100 yen.
I strongly hope that you will come and visit us again.
Attention
Beginners are requested to start from the First Grade
You can take on one challenge per one visit.
From your next visits, you can advance and apply for the Middle Grade, Senior Grade, and Premium Grade.
You are kindly requested to note that the certificates will not be reissued.