Top
Conan Street
Conan Street's Official Guidebook VOLUME 2 for Sale!
"The Official Guidebook of Conan Street" was renewed♪
The map on and around Conan Street and scenic photo spots♪
It's full of interesting topics, such as gourmet hot spots in Hokuei Town!
It also introduces the main characters in "Detective Conan!"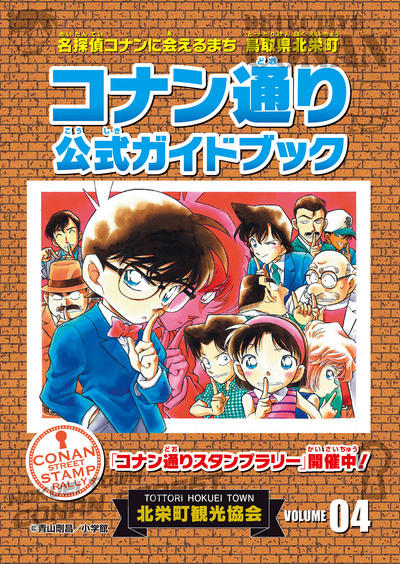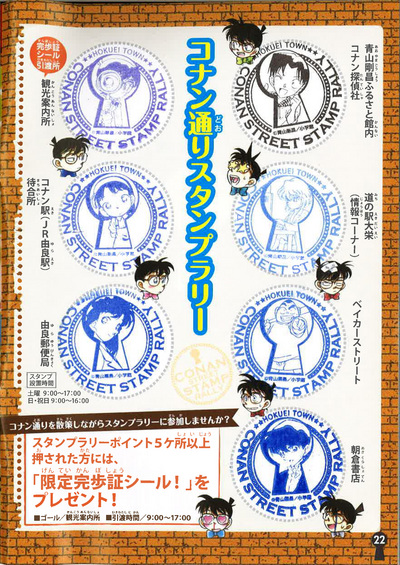 If you join the strolling stamp rally on Conan Street…
After you have gained 5 stamps or more,
You'll be given the special certificate seal of successful completion of the walk!!!
The guidebook is available for sale in the following venues:
Hokuei Town Tourism Association within Conan Station (JR Yura Station)
Baker Street (address: 478-15, Yurashuku, Hokuei Town )
Conan Tanteisha (Conan Shop within Gosho Aoyama Manga Factory)
Price: 200 yen (tax included)
For detailed information, please contact Hokuei Town Tourism Association at: