Top
Event Information (Permanently Held)
Challenge to Be a Senior-Grade Meister!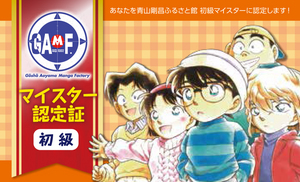 214,500 people have been qualified as First-Grade Meister as of September, 2015.
Those with the title of First-Grade Meister can apply for the examination of Middle-Grade Meister. (Young children can apply for the First Grade only.)
Please show us your "certificate" at the reception counter, and you will be given the directory.
In addition, your admission fee will be reduced by 100 yen.
Please remember to bring your certificate.
If you don't show us your certificate, you are not eligible to challenge for the higher grade.
(Please note that the certificate will not be reissued.)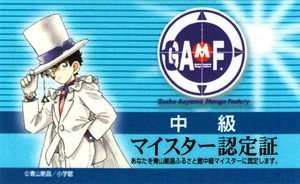 The problems of the Middle Grade are a bit more difficult.
If you score full marks, you will get the certificate card of "Kid the Phantom Thief!"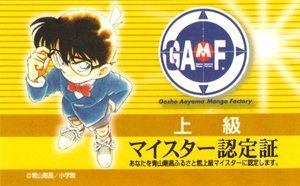 If you are qualified as a Senior Grade, you will get the card of "Detective Conan!"
In the exam of Senior Grade, there are more problems and no hints!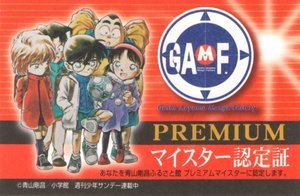 And at last, the exam of "Premium Grade Meister" waits for you!
There are even more difficult and far more problems.
The card of Premium Grade has the design of "Kid Detectives."
Those who are qualified as a Premium Grade will be…given a Hokuei Town's original pin badge of Detective Conan!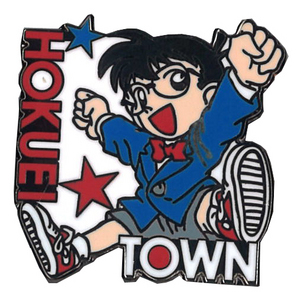 We are waiting for your challenge!!!