Bicycles Available for Rent!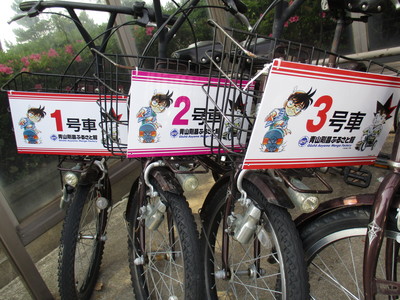 Gosho Aoyama Manga Factory offers bicycles for rent (200 yen per 2 hours)!
It's convenient for those who think, "Walking on Conan Street of 1.4 kilometers is hard, but I definitely want to see the objects and stone monuments!"
Please feel free to ask our staff for the rental service!
It's time to go out on Conan Street on the bicycle!
Don't forget to carry the "Guide Map."
It contains detailed information about Conan Street.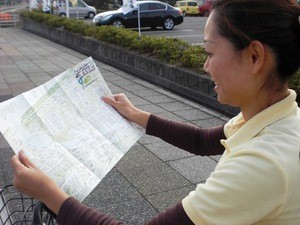 Look at the map and check the following points:
1. Your current location
2. Your destinations
3. The locations of the objects you want to see.
Now you are all ready for the tour!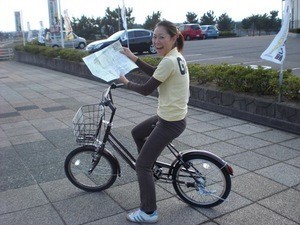 All you need now is… the energy to ride on the bicycle!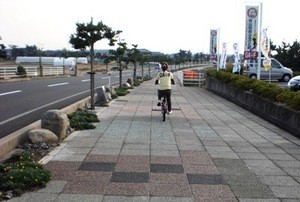 Let's go out on Conan Street!
Conan Bridge is 700 meters away from here. It takes less than 5 minutes to get there.
I strongly recommend it!