Grand Finale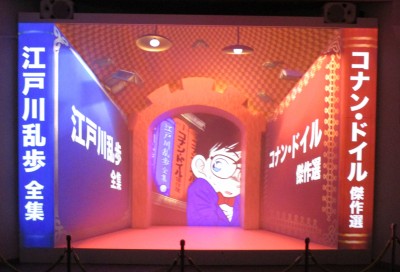 Features messages from Gosho Aoyama, planned exhibitions and greetings of marionette doll characters.
Features
Marionette Theater "Grand Finale"

Private Gallery

Exhibits the items which can let you trace private exchanges of Gosho Aoyama, such as colored papers, New Year's cards, or Christmas cards.

3D Character Vision

Let's take pictures with Conan, Kid the Phantom Thief, and Yaiba in 3D images.