Gosho Aoyama's Dreams-Workshop of Ideas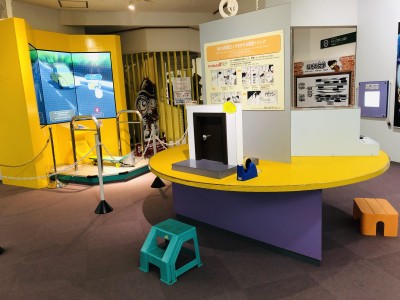 Lets you relive Gosho Aoyama's dreams in his creative activities in a near-future workshop.
Features
Invention of Dr. Hiroshi Agasa
Graphic introduction of items invented by Dr. Agasa for Conan. You can actually use and experience the important items, "the Turbo-Engined Skateboard."

Full of Tricks

This corner lets you experience how the various tricks work. Follow the guidance and tackle the tricks.

Conan, the Collection
Exhibits lots of Detective Conan goods. Many of them are seen only here.